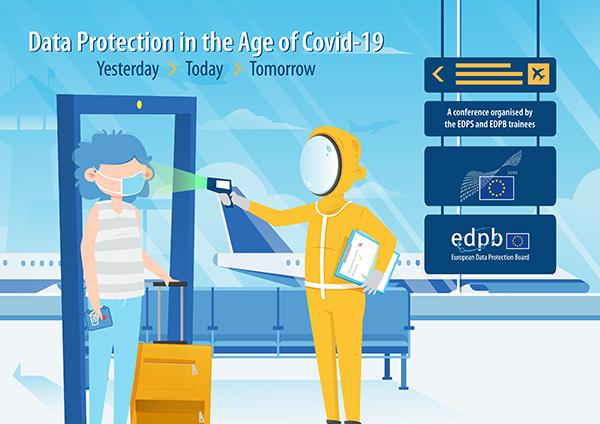 The Trainees of the European Data Protection Supervisor and European Data Protection Board invite you to the first virtual Trainees' Conference, to be held on:
Tuesday 7 July 2020, from 15:00 to 16:30 (CEST)
Data protection in the age of Covid-19
 Yesterday - Today - Tomorrow
The ongoing COVID-19 pandemic constitutes one of the largest global public health crises in a century, and it poses daunting health and socioeconomic challenges throughout the world.
The aim of the webinar is to address how our right to data protection is affected during the crisis, examine the repercussions of the measures taken to fight the virus so far, and explore their long-term impact on our fundamental rights.
DRAFT AGENDA
Opening Remarks
15.05 - 15.15    Wojciech Wiewiórowski    EDPS
Speaker 1
15.15 - 15.30    Christopher Kuner     Brussels Privacy Hub
Speaker 2
15.30 - 15.45    María Paz Canales    Derechos Digitales
Speaker 3
15.45 - 16.00    Gary Davis     Apple
Q&A
16.00 - 16.20    Anna Colaps    EDPS
Closing Remarks
16.20 - 16.30    Isabelle Vereecken    EDPB
The webinar is addressed to trainees of the EU institutions and it is free of charge.
Additional audience may be granted access according to the availability of the platform.
Please consult this page for more technical details about the event.