Do All Roads Lead to Datocracy?
Welcome to the second episode of the podcast series focused on Democratic Societies in the Digital Age, organised by the trainees of the European Data Protection Supervisor and European Data Protection Board. Each episode focused on different technological developments that interlace concerns about data protection and about democracy. These podcast series aim to enlighten the issues at stake by bringing together experts from different backgrounds engaging into a live discussion. 
This second episode of our podcast series is focused on dark patterns and online manipulation. The digitalisation of our lives, especially in the course of the pandemic, has been, our new normal, as more of our physical processes go through the cyber space, which means more data, more systems, more vulnerabilities, more opportunities for online manipulation and use of deceptive techniques. 
To enlighten these aspects of our online, life and behaviour and raise public awareness of deceptive digital practices we invited two outstanding speakers from different backgrounds. Harry Brignull, is an expert witness in Deceptive Design Practices, who coined the term 'dark patterns' in 2010 and runs the darkpatterns.org and Finn Lützow-Holm Myrstad, who leads the development of more ethical digital policies at the Norwegian Consumer Council (NCC). 
Harry explains how these techniques manipulate users online and provides specific examples of dark patterns that we all encounter in our everyday life indicating the different levels of "deceptiveness". He proposes the public exposure of dark patterns and provides users with tips on how they can react when confronting such manipulative techniques. Finn refers to dark patterns and privacy. He elaborates on the crossroads of dark patterns and data protection and provides examples of specific cases analysed in the report Deceived By Design. Finally, the podcast concludes with an overview to the wider instance of online 'manipulation' and challenges in this field. 
This podcast is hosted by Anastasia Pavlou, Trainee of the Cabinet of the Supervisor at the EDPS. 
This Podcast was recorded on 3 February 2021
Speakers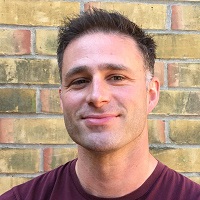 Harry Brignull
Harry Brignull is an expert witness in deceptive design practices and he is behind the coining of the term "Dark Patterns". Currently he runs the website darkpatterns.org and works at Testimonium Ltd as an Expert Witness in Dark Patterns and at Smart Pension as Head of User Experience Innovation. He has previously worked for companies such as: Spotify, Pearson, HMRC, Lloyds and The Telegraph among many others. He is also an accomplished public speaker, having presented at UX London, UX Cambridge, Conversion Conference and Product Tank.
"Take a screenshot if you can of the trick and then post it on social media publicly."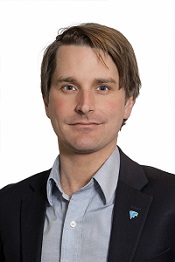 Finn Lutzöw-Holm Myrstad
He leads the development of more ethical digital policies at the Norwegian Consumer Council (NCC), using targeted research and coalition building with other consumer groups to engage with governments and companies to achieve change. Finn shapes opinion through addresses to audiences such as the European Parliament, G20, TED, Princeton University, Harvard and SXSW. In 2018, he was named one of Politico´s top influencers in the GDPR power matrix. Some of the NCC projects so far include privacy and security challenges posed by internet connected devices, user terms in apps and tech companies' use of dark patterns. NCC has successfully filed complaints against Apple iTunes, Tinder and several other services, and filed in 2018 a GDPR complaint against Google based on the findings in the report "Every step you take" documenting dark patterns in its service. In 2020 the NCC published a report on the adtech industry, leading to complaint against Grindr and five adtech actors. Grindr was in January notified of a fine of ten percent of their global turnover as a result. Finn is the EU co-chair of the TACD Infosoc Committee. 
"You can know the sensitivities of people, you know when they are up at night, you know the weak spots, what the previous purchases might have been, you know their interests, how to trigger their emotions."