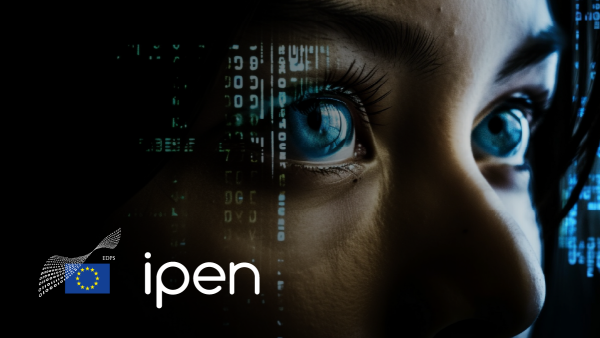 The purpose of IPEN is to bring together developers and data protection experts with a technical background from different areas in order to launch and support projects that build privacy into everyday tools and develop new tools that can effectively protect and enhance our privacy.
IPEN objectives
The EDPS founded the IPEN initiative in 2014 to promote and advance the state-of-the-art of privacy engineering. It supports engineers working on (re-)usable building blocks, design patterns and other tools for selected internet use cases where privacy is at stake. It builds bridges with privacy and data protection experts from other discipliners and promotes wider understanding of the technologies enabling the protection of personal data. It facilitates exchanges to coordinate work and aims to create a community pursuing common objectives, by connecting existing initiatives, groups and individuals working on privacy engineering.
IPEN invites participants from different areas such as regulators, academia, open source and business development, and other individuals who are committed to finding engineering solutions to privacy challenges. The overall objective is to integrate data protection and privacy into all phases of the development process, from the requirements phase to production, as most appropriate depending on the development model and the application environment.
IPEN provides a repository of relevant resources on the IPEN Wiki, making its findings and knowledge base accessible to all participants, developers and privacy experts.
To receive updates on IPEN-related activities, consider joining the IPEN mailing list.
Please find below a full list of the events organised by IPEN, with further links to presentations and recordings.
See more:
IPEN event on Explainable Artificial Intelligence (XAI)
IPEN 2022 Central Bank Digital Currency
IPEN 2022 Digital Identity
IPEN 2021 Pseudonymisation
IPEN 2021 Synthetic Data Webinar 
IPEN 2020 Contact Tracing Apps webinar
IPEN 2020 Encryption webinar
IPEN 2020 Online Workshop
IPEN 2020 Panel on Web Tracking
IPEN Workshop 2019 - Rome
IPEN Data Protection Day Workshop 2019 
IPEN Workshop 2018 - Barcelona
IPEN Workshop 2017 - Vienna
IPEN Workshop 2016 - Frankfurt
IPEN Workshop 2015 - Leuven
IPEN Workshop 2014 - Berlin