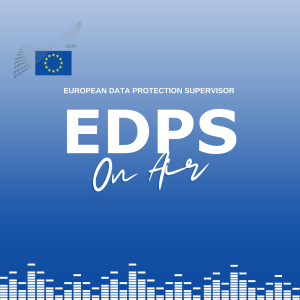 Do All Roads Lead to Datocracy?
Technology is constantly evolving and every second it passes its evolving even faster and their impact on our societies is getting greater. That is why on this third and last episode of the podcast series "Democratic Societies in the Digital Age", organized by the EDPS and EDPB trainees, we look at "Emerging Technologies and Future Challenges".
Consequently, on this episode we delve into aspects such as the future of privacy, the use of technologies during the Covid-19 crisis, AI systems and its relation with human autonomy and responsibility.
To get the best of insights on those matters, we invited two experienced specialists on the subject: Jared Brown, Senior Advisor for Government Affairs at the Future of Life Institute, and Dr. Gabriela Zanfir-Fortuna, Senior Counsel for Global Privacy at the Future of Privacy Forum.
From this extremely fruitful conversation with them, we get to talk about how it is obviously impossible to completely predict the future of technology and its impact, but that in order to lessen their possible harms we need a functioning legal framework to prevent them. We also look at the pros and cons of all these new emerging technologies, which are even more used due to the pandemic, especially related to data protection and privacy concerns. We tackle the debate of accountability and responsibility of the individual when AI systems are on the way. And we finally try to contemplate how should we face, both as an individual and as a society, these impending issues.
This podcast is hosted by Anna Zsófia Horváth, Trainee of the Technology and Privacy Unit at the EDPS. 
Closing remarks by Isabelle Vereecken, Head of the European Data Protection Board Secretariat.