In this episode, learn more about our new EDPS Strasbourg Office, Europe Day, our Coordinated Enforcement Action with the European Data Protection Board, and more.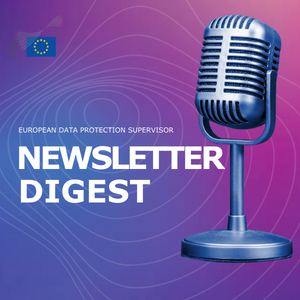 The Newsletter Digest bonus episode features what the EDPS has accomplished in 2022 and what is next in store for the EU institutions' independent data protection supervisory authority. Our guest is the EDPS himself, Wojciech Wiewiórowski, as he takes stock of the work done, and discusses his priorities for the rest of his EDPS mandate. Subscribe to our Podcast series...
This episode brings to you news about our pilot project on NextCloud and the use of Open Source Software; personal data and public safety; a quick guide to EDPS investigations and to wrap up, a little bit about EDPS history.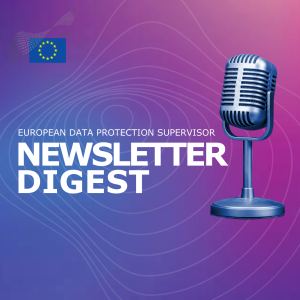 This episode will focus on our main stories are the top three consultations and complaints of 2022, an update on personal data breaches; and what you may have to do if you are planning a holiday in 2023.
In this episode, we will update you on the donation of organs and data protection; the EU Media Freedom Act; our latest conference on data protection and criminal justice; the IPEN Webinar on the central bank digital currency and other EDPS events; which technologies are worth monitoring in 2023; and an introduction to our new alternative platforms where you can...