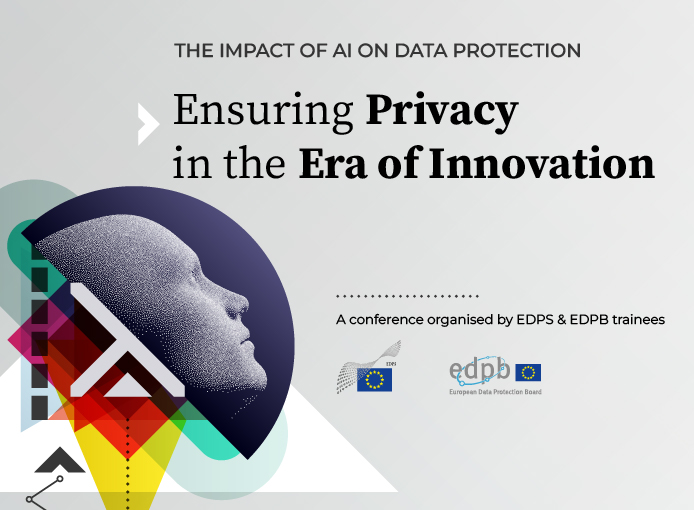 The European Data Protection Supervisor and European Data Protection Board trainees organise a hybrid conference on "the impact of Artificial Intelligence on data protection: ensuring privacy in the era of innovation".
When: 7 July 2023, from 12:00 to 14:00
Location: European Parliament, Brussels, Belgium and online
Artificial Intelligence has fundamentally changed the ways in which data is generated, collected and processed. How can we ensure that individuals' privacy and data protection rights are respected whilst at the same time unlocking the full potential of Artificial Intelligence? This conference will offer a multidisciplinary panel to explore the various dimensions of the interplay between Artificial Intelligence and data protection. Discussion will focus on the balance between the benefits that Artificial Intelligence can bring to society and the risks that it may pose to individuals.
For more information please consult the Conference Agenda.
The recording of the conference is available on the EDPS Video Page and on the European Parliament's Multimedia Centre.
Data protection is important to us, for further information please refer to the Data Protection Notice.