Do All Roads Lead to Datocracy?
Technology is constantly evolving and every second it passes its evolving even faster and their impact on our societies is getting greater. That is why on this third and last episode of the podcast series "Democratic Societies in the Digital Age", organized by the EDPS and EDPB trainees, we look at "Emerging Technologies and Future Challenges".
Consequently, on this episode we delve into aspects such as the future of privacy, the use of technologies during the Covid-19 crisis, AI systems and its relation with human autonomy and responsibility.
To get the best of insights on those matters, we invited two experienced specialists on the subject: Jared Brown, Senior Advisor for Government Affairs at the Future of Life Institute, and Dr. Gabriela Zanfir-Fortuna, Senior Counsel for Global Privacy at the Future of Privacy Forum.
From this extremely fruitful conversation with them, we get to talk about how it is obviously impossible to completely predict the future of technology and its impact, but that in order to lessen their possible harms we need a functioning legal framework to prevent them. We also look at the pros and cons of all these new emerging technologies, which are even more used due to the pandemic, especially related to data protection and privacy concerns. We tackle the debate of accountability and responsibility of the individual when AI systems are on the way. And we finally try to contemplate how should we face, both as an individual and as a society, these impending issues.
This podcast is hosted by Anna Zsófia Horváth, Trainee of the Technology and Privacy Unit at the EDPS. 
Closing remarks by Isabelle Vereecken, Head of the European Data Protection Board Secretariat.
This Podcast was recorded on 11 February 2021
Speakers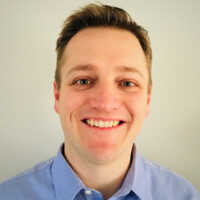 Jared Brown
Jared Brown is the Senior Advisor for Government Affairs at the Future of Life Institute, where he works to improve the safe governance of emerging technologies both in the U.S. and globally. To this end, he is primarily focused on influencing near-term policymaking for the betterment of improving the long-term trajectories of increasingly powerful technologies.  He has spent his career working at the intersection of public policy and risk management, having previously served as an Analyst in Emergency Management and Homeland Security Policy at the U.S. Congressional Research Service and in homeland security at the U.S. Department of Transportation.
"We cannot afford AI systems greater amounts of liability protection than that which we afford human decision-makers and human decision-makers have to retain the liability for the behaviour of their AI systems."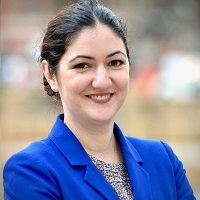 Dr. Gabriela Zanfir-Fortuna
Dr. Gabriela Zanfir-Fortuna is Senior Counsel for Global Privacy at the Future of Privacy Forum, a think-tank based in Washington DC, where she leads the work on EU data protection law and emerging privacy and data protection law regimes around the world. Previously she served as legal officer for the European Data Protection Supervisor in Brussels, being part of the Court team and contributing to the work on key files, like the GDPR, the EU-US Privacy Shield and the EU-US Umbrella Agreement. She holds a PhD in law from the University of Craiova (Romania), with a thesis on the rights of the data subject and their adjudication in civil law.
"I think it is reasonable to expect some good things to come out of technology and I think there is reason to be optimistic about data use, as long as we are very smart about how we manage that data use and how we ensure that human rights, fundamental rights, civil rights are respected."